You will need to create a Gamer Server Login Token (GSLT) to use your Insurgency: Sandstorm server. Here is how to create that token:
Step 1:

 Click on the "Create GSLT" icon in your panel.
Step 2:

 You will need to log into your steam account. Once logged in, you should see a screen like this, please 

enter 85132 for the app ID.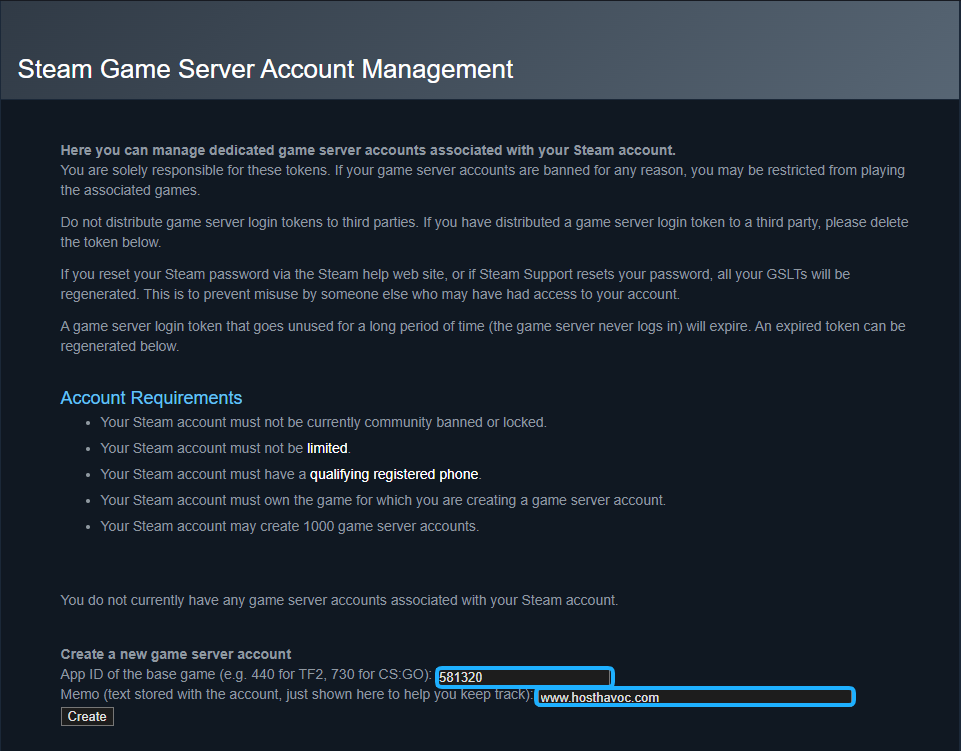 Step 4:

 Take note of the token that is provided as you will need it in a few steps
Step 5:

 Once completed, log in to your Host Havoc game panel.
Step 6:

 Click on the command line manager.
Step 7:

 Click on 'Enable GSLT' and then insert your token in the 'GSLTToken' section.


Step 8:

Click on 'Save' and then start your server.