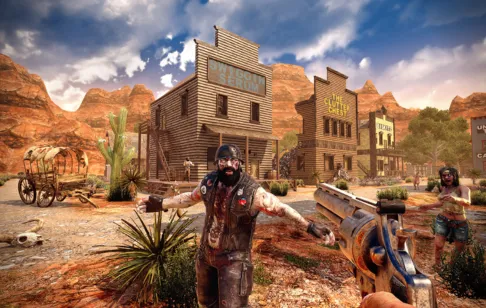 About The Game
In a post-apocalyptic world where civilization has crumbled, and the undead roam freely, your survival instincts are tested in 7 Days to Die. Craft, build, and scavenge your way through a treacherous landscape where danger lurks around every corner and every decision matters. As the clock ticks down, you have just seven days to prepare for a relentless horde of zombies that only grows stronger by the day.

Why Choose 7 Days to Die Server Hosting?
When it comes to hosting your own 7 Days to Die server, our services stand head and shoulders above the rest. With a focus on seamless gameplay, unbeatable reliability, and unparalleled customer support, we ensure your post-apocalyptic journey is as smooth as possible.

Enjoy uninterrupted gameplay with high-performance servers that guarantee minimal lag and downtime. Customize your experience, play with friends, and conquer the challenges of this unforgiving world with the confidence our hosting service provides. Don't just survive - thrive - with our exceptional server hosting for 7 Days to Die. Join us now and experience the difference firsthand. Your next adventure awaits!