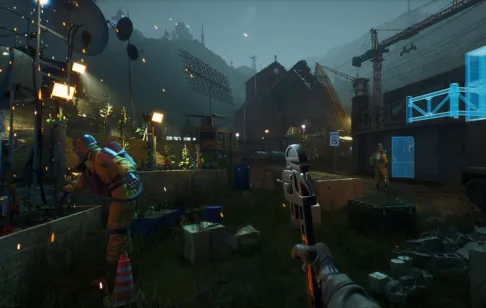 About The Game
In another reality, a tyrannical empire has conquered the world and is enacting a global "citizen" policy. Using monitoring devices, a ruthless will to kill, and advanced technology, the empire seeks to change mankind forever. Already stripped of their freedom, faith, and in many cases, life, humans are on the verge of finally losing that which they call home. The surviving members of humanity's resistance are hoping to use time travel technology to return to the past and correct the course of history. On this war torn land, you will engage imperial forces, exiles, thugs, and rebels in an epic battle that will determine the fate of humanity.

Why Choose Our The Front Server Hosting?
When it comes to hosting your own 'The Front' server, our services are in a league of their own. With a commitment to delivering a flawless gaming experience, unwavering reliability, and top-tier customer support, we ensure your journey on 'The Front' is an unforgettable one.

Immerse yourself in the action with high-performance servers that guarantee minimal lag and downtime. Personalize your gameplay, team up with friends, and conquer the challenges of this intense battleground with the confidence that our hosting service provides. Don't just participate - dominate - with our exceptional server hosting for 'The Front.' Join us now and witness the difference firsthand. Your next battle beckons!