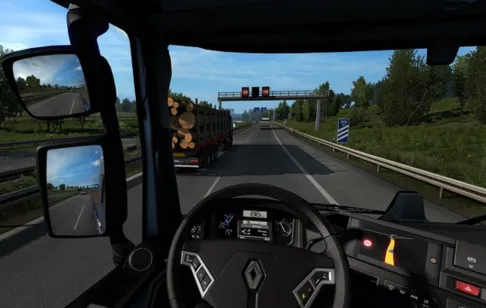 About The Game
Hit the Open Road in American Truck Simulator!
Get ready to experience the life of a long-haul trucker in the captivating world of Euro Truck Simulator 2. Explore iconic highways, deliver cargo, and build your trucking empire as you navigate through stunning landscapes and challenging routes all across Europe.

Elevate Your Trucking Adventure with Our Server Hosting! Rev up your American Truck Simulator journey with our premium server hosting. Enjoy smooth gameplay, minimal downtime, and low-latency action as you transport goods with friends across Europe. With our reliable hosting, you can focus on conquering the road, collaborating with other truckers, and building your trucking legacy.